How Contesta Works
Discover how our bilingual virtual receptionists seamlessly integrate into your workflow, providing efficient and professional call handling for your business.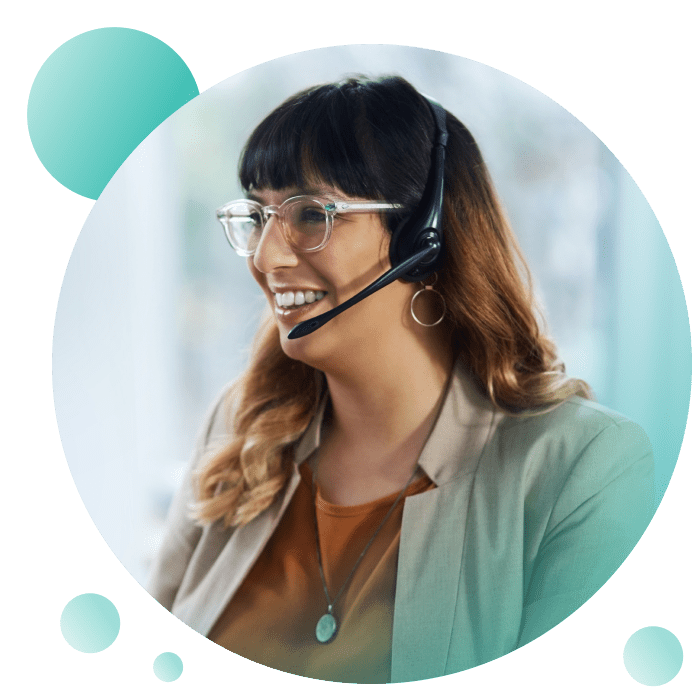 The Process
Our streamlined call-handling process ensures your callers receive a seamless experience as if they were speaking directly to your in-house team, providing you with peace of mind and a comprehensive record of each interaction. Here's how it works: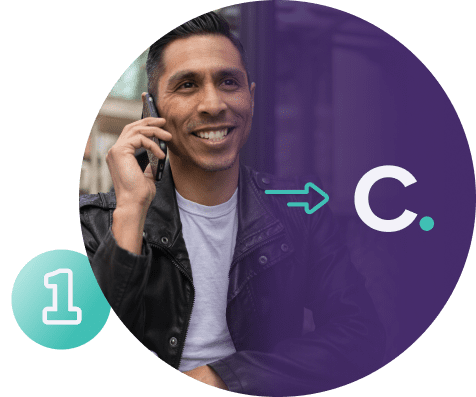 Forward your existing business number to Contesta so all incoming calls are directed to our team of expert agents.
Our 100% premium Spanish and English-speaking agents promptly answer calls on behalf of your business, adhering to the custom instructions and guidelines provided by you.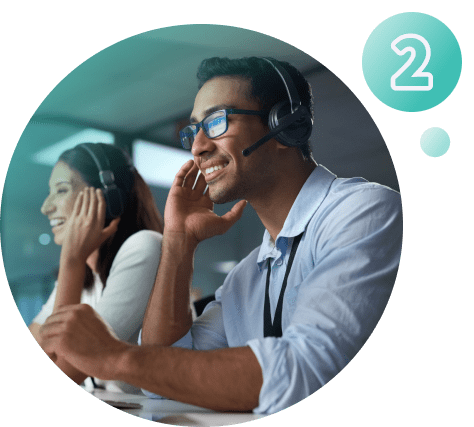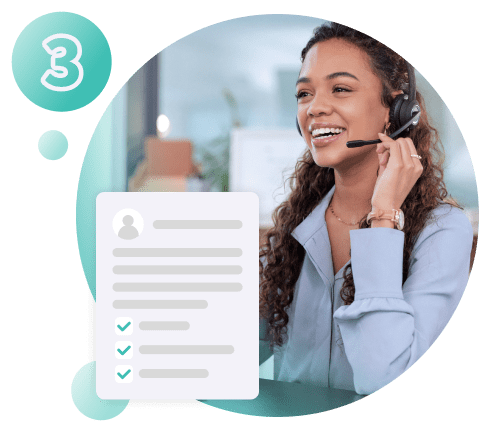 A comprehensive record of the caller's information and the actions taken during the call is meticulously documented.
You receive the full record through your preferred communication channel(s), whether it be email, text, fax or secure message.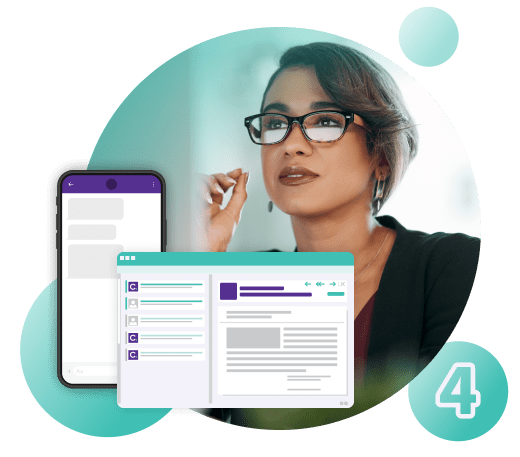 What We Do
Quality Bilingual Virtual Receptionist Services, 24/7
Contesta's dedicated bilingual virtual receptionists work tirelessly to optimize your business communications and deliver exceptional client experiences.
Message Taking
Our receptionists accurately capture messages, ensuring no communication detail is missed or lost.
After-Hour Services
Opportunities don't always adhere to office hours; our services are available around the clock to ensure no opportunity is missed.
Lead Information Capture
Receptionists meticulously gather and document client information, paving the way for successful relationships.
Call Patching
Intelligent call routing ensures that every client gets through to the appropriate person in your team.
Appointment Scheduling
Contesta's virtual receptionists manage and schedule appointments to suit your business hours and commitments.
Frequently Asked Questions
Find answers to commonly asked queries about our virtual receptionist services.
What exactly is a virtual receptionist service?
A virtual receptionist service like Contesta provides highly trained agents who answer calls on behalf of your business. They can handle a range of tasks, from message taking and appointment scheduling to call patching and after-hour services, functioning not as just an answering service, but a valuable extension of your team.
Does Contesta have truly native Spanish speakers on the team?
While many virtual receptionists and answering services focus on English first with Spanish as an option, Contesta offers the opposite. We recognize how important it is to have team members with 100% fluency in Spanish for primarily Spanish-speaking businesses or businesses with bilingual needs in Spanish and English. Our team is experienced, reliable and ready to provide professional service in both languages, with a primary focus on Spanish.
How does Contesta integrate with my current business operations?
Contesta is designed to seamlessly integrate with your existing workflow. You forward your existing business number to us and provide us with custom instructions for handling your calls. We'll answer incoming calls on your behalf, following your instructions, and send you a comprehensive record of each call through your preferred communication channel(s).
Do your receptionists understand industry-specific terminology?
Yes, our receptionists undergo rigorous training to understand your business, including industry-specific terminology and requirements. This enables them to provide a professional, efficient, and knowledgeable service that enhances your brand's image.
Can I adjust the services provided by Contesta as my business needs change?
Absolutely. Contesta prides itself on providing a scalable solution that grows with your business. As your needs change, our services can be adapted accordingly to continue meeting your requirements effectively.
Is the service available after standard business hours?
Yes, Contesta's services are available 24/7 to ensure no opportunities are missed. Our virtual receptionists are available to handle after-hour calls, ensuring uninterrupted, top-quality service for your clients at all times.
"Contesta has been a lifesaver for our law firm. As attorneys, we are often in meetings or courtrooms, and managing phone calls can be challenging. With Contesta's online receptionist service, led by Maria, we can focus on our clients and legal matters, knowing that calls are being handled professionally. It has significantly improved our productivity and client satisfaction."
"As a busy doctor running my own practice, I needed a reliable call answering service to ensure smooth communication with my patients. Contesta has exceeded my expectations. They handle urgent inquiries, and patient messages with utmost care and efficiency. Contesta has become an invaluable asset to my medical practice."
"Contesta's online receptionist service has revolutionized the way we operate our healthcare clinic. With their team managing incoming calls, our doctors can focus on providing quality care to our patients without interruption. Contesta's professionalism and attention to detail in handling patient calls and inquiries have greatly enhanced our clinic's reputation."
How to Get Started With Contesta
Begin your path to outstanding, 24/7 client communication with just three simple steps.

Step 1: Select Plan & Sign Up
Choose the plan that best suits your needs and sign up for a Contesta account — no setup fee or contract required.
Step 2: Customize Your Account
Work with our team to personalize our services, aligning them perfectly with your business objectives.
Step 3: Forward Your Calls to Your Contesta Account
Seamlessly integrate Contesta into your daily operations, enhancing your communication capabilities around the clock.
Find Your Perfect Plan and
Sign Up Today
Ready to take your customer service to the next level? Select your plan and get started with our bilingual virtual receptionist services today.